Report
Thank you for helping us maintain a useful and accurate database of Dive Sites. Can you please tell us what's wrong:
Send
Cancel
Grand Cayman, Cayman Islands
Adjust location of Dive Site
Expand
DIVE SHOPS
LIVEABOARDS
DIVE SITES
Dive Site Last Edited by: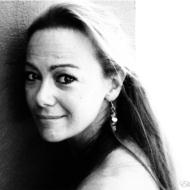 PADI Master Scuba Diver
Advice for diving Stingray City in Cayman Islands
When people talk about Stingray City, it's not always clear which site they visit as there are two places with natural interactions between humans and the famous conditioned stingrays of Grand Cayman.
First there is Stingray City, accessible for divers. You can be brought here by several dive operators on different days. You enter the water with dive gear (tanks, masks, fins, regulator, BCD) and some guides. They will put on a spectacle for you feeding the rays while your group will sit by and watch in a circle.
The stingrays are fed with squid and if you want to try this, you can. Hold the squid firm in the middle when you make a fist, thumb in. The stingrays will swirl around you trying to suck the squid out of your hand, so don't be surprised if you end up with a hickey.
Most of the dive groups also get a visit from 'Psycho' the green moray eel. If you rather keep him at a distance: don't handle squid.
The second place for interaction is more shallow and is perfect for a family trip: young and old can enjoy the rays at the Sandbar. Catamaran cruises (holding up to 50 people), luxury yachts, private more intimate boats, dawn, breakfast, noon, afternoon, there's a specific trip for every wish and you can find all information online. At the Sandbar you're free to shuffle around wherever the action is. Since the stingrays are everywhere you have to watch your step, that's why you have to practice the 'Stingray shuffle'. No need to sit down and watch, just enjoy the freedom of swimming between and next to these beautiful and elegant animals.
Stingray City and the Sandbar are located in the North Sound and are a play ball to the weather conditions. Flat calm seas are rare in the Cayman Islands, except on hot summer days so you better be prepared and take some sea sickness medication if you are prone to it. That way you can fully enjoy one of my favorite dive/snorkel sites in paradise!
Useful Links:
Environment:
Activities:
Dive Type:
Red Sail Ocean Frontiers White Sands watersports

Ocean

Tropical

snorkel

Underwater Photo & Video

Underwater Photography

Underwater Videography

interaction marine life

Boat Dive

snorkel
Site Advice
Save
Save & Close
Close W/out Saving
Saving
We do not allow profanity to be used. Neither do we think it to be necessary in giving others advice on this dive site
Urls are not allowed
Dive Site Map
...g, it's the least well known of all three. Still, Cayman Brac diving offers over 40 dive sites that combine walls, reefs, and wreck dives. Little Cayman Island is not only the smallest in size, but also in population. With only 150 or so permanent residents, one grocery store and a handful of hotels, visitors often say that this is how the Caribbean used to be in other places over 40 years ago. The island may be small and quiet, but its reputation as an amazing dive destination is widely known, and even got mentioned by Jacques Cousteau as one of the three finest diving spots in the world. T...
Read more
Read "Part 2: Dive Sites, Marine Life & Environment in Cayman Islands"
Read "Part 3: Dive Shops, Airports & Logistics of Diving in Cayman Islands"
The list reflects the locations visible in the map. Please zoom out
This dive site has not yet been reviewed.
Be the first?