Report
Thank you for helping us maintain a useful and accurate database of Dive Sites. Can you please tell us what's wrong:
Send
Cancel
Salt Island, Virgin Islands (British)
Adjust location of Dive Site
Expand
DIVE SHOPS
LIVEABOARDS
DIVE SITES
Dive Site Last Edited by: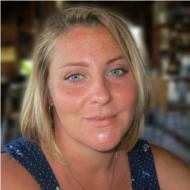 PADI Master Instructor
Advice for diving RMS Rhone in British Virgin Islands
The impressive RMS Rhone lies on its starboard side with the hull collapsing; surprisingly the bow is in an intact state. The ships original teak decking can still be seen in places, even after such a long time underwater. She sunk on the 27th October 1867 in a category 3 hurricane, with a loss of over 125 souls. The wreckage now lies in a well protected spot at the base of Black Rock Point.
The RMS Rhone is the only Marine National Park area in the British Virgin Islands, and is separated into two main sections which are between 30 and 90 feet deep. Both novice and experienced divers enjoy the wreck; the shallower section is also nice for snorkellers. There is normally minimal current making for a pleasant dive with patch reef and sea grass in the surrounding area. The anchor was cut away in the hurricane outside Great Harbour, Peter Island, and still rests there today wedged under a section of hard coral. The National Parks Trust has installed colour-coded mooring buoys for use in the Marine Park by the different type of vessels.
Owned by the Royal Mail Steam Packet Company the RMS Rhone was a British packet ship for cargo and passengers. This 310 foot freight and passenger vessel had a 40 foot beam, two masts and the second bronze propeller ever built. Impressive then and even more impressive now she is a multi-coloured living reef.
The Rhone was salvaged three years after the sinking, but there are still lots of interesting artefacts remaining; the propeller, parts of the rigging, a signal cannon, a huge drive shaft and an amazingly intact porthole (rubbed by divers for luck!). The most-famous artefact is a silver teaspoon that was embedded in the coral-decorated hull – said to belong to the Captain.
The Rhone has become a haven for hard and soft corals, sponges, anemones and marine life. This is why divers and dive magazines vote her as the number one wreck in the Caribbean. Giant Goliath groupers are in residence alongside angelfish, squirrelfish, grunts, crabs, moray eels, snapper and huge lobsters. The resident turtle will happily pose for photos too!
Site Advice
Save
Save & Close
Close W/out Saving
Saving
We do not allow profanity to be used. Neither do we think it to be necessary in giving others advice on this dive site
Urls are not allowed
Dive Site Map
The list reflects the locations visible in the map. Please zoom out
This dive site has not yet been reviewed.
Be the first?