Stingrays at dawn

The last years numbers of stingrays declined...

Snorkeling with Southern Stingrays

Stingrays do not attack humans with their stinger. When in the water avoid stepping on one while doing the stingray shuffle, even better: just snorkel!

Caspar

Stingrays usually graze on the sandy bottom and when they find a mollusk, their stubby teeth are strong enough to crack the shell.

A familiar sight at the Sandbar

Boat operators bring tourists to the Sandbar. The sound of the engines nearing attracts the stingrays.

A warm welcome

When entering the clear blue water, stingrays give you a warm welcome!
0
Sandbar at Stingray City, Grand Cayman, Cayman Islands
Cayman's
most popular dive spot, for years now, is Stingray City.
How it Began
Decades ago, fishermen, returning with their catch, entered the North Sound on their way to the dock. Once on land, they were bothered by flies and mosquitos, making the fish cleaning process a terrible job.
They decided to stay in the North Sound a bit longer, close to the reef, far from any insect, enjoy the cleaning without the buzzing critters around, and throw the fish waste overboard. Some stingrays learned to associate the sound of engines with some easy catch, and soon the cleaning of the catch became a stingray frenzy. Captain Marvin was the first to offer tourists a visit to this spectacle, and other boat operators followed.
Stingray City and the Sandbar were born as the number one touristic attraction in Grand Cayman.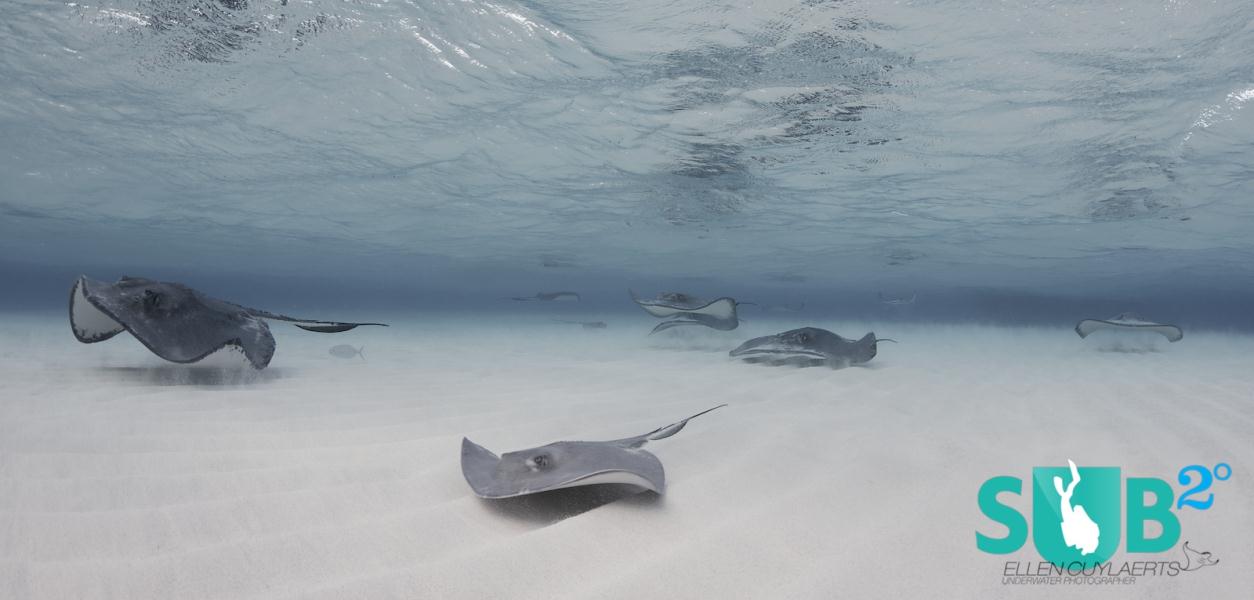 Logistics
Stingray city can be visited on scuba. It's a shallow site where dive operators take you to witness stingrays feeding. All divers are asked to take a seat on the sandy bottom, as the divemasters start handling the stingrays, feeding them squid.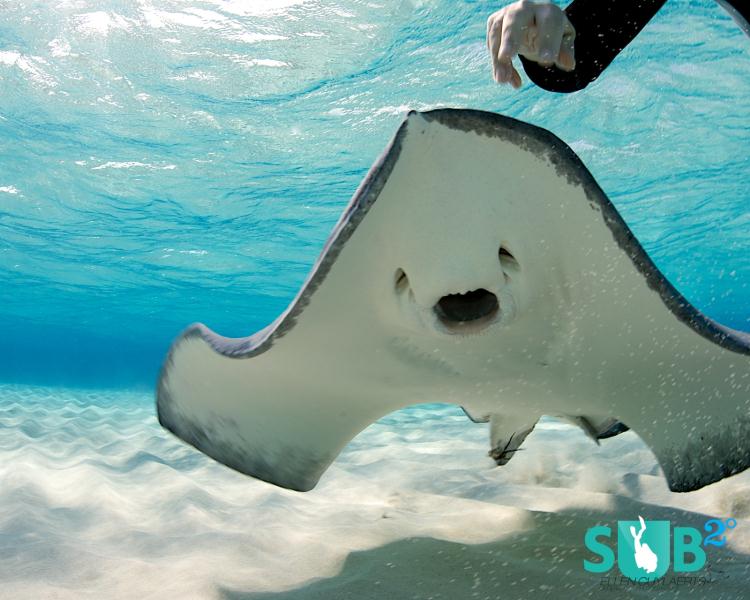 It's a beautiful sight, and most of the time a big green moray joins the action. But as nice as that can be, my preferred place is the Sandbar!
Only snorkels allowed here, no fins, no scuba. The water is knee deep and the stingrays swirl around you. If you're lucky, you're in for a wing massage! The animals are used to tourists but it's always better to keep in mind that they are animals in the wild and not toys.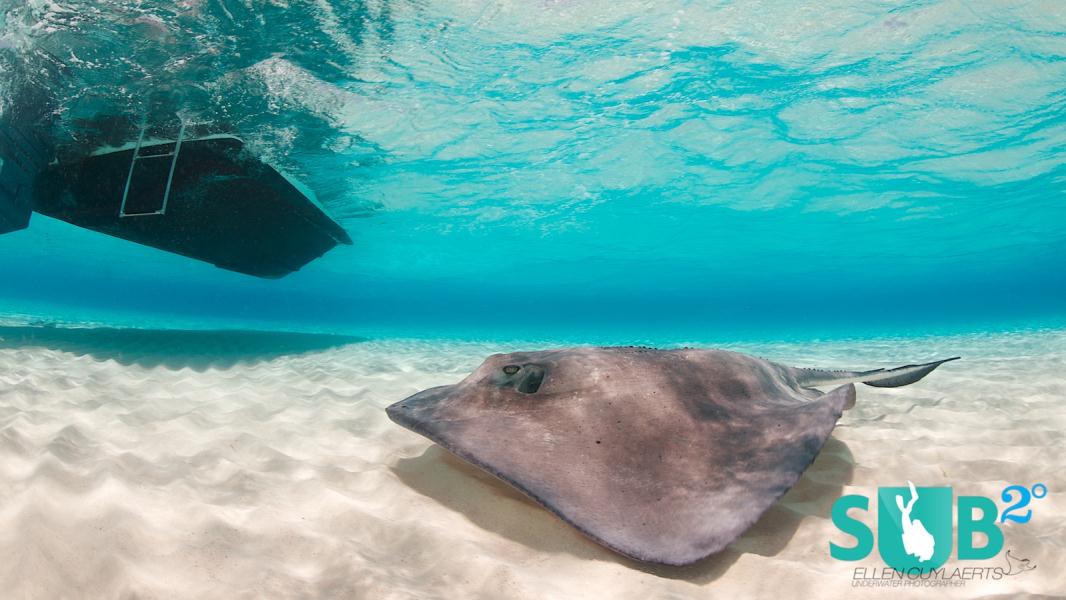 Over the years, divemasters have pleased visitors by scooping the rays and allowing them to give a kiss, which is said to bring about 7 years of good luck. If you're truly concerned about the environment, now is the time to speak up and if you visit tell them you pass that one.
Furthermore, some tourist attractions on the Cayman Islands think it's OK to buy stingrays from fishermen to put in a touching tank. There is a significant decline in rays at Stingray City and the Sandbar, and there should be better protection for these animals.
An ammendment to the Conservation Law to protect stingrays should be passed in May 2013. Fingers crossed.
Furher Reading
Featured Posts
Scuba diving (as a New Year's Resolution) coalesces the most common resolutions made each year. But even divers have their own NY resolutions; they can get bored, especially if they've been diving the same spots over and ove...

Often referred to as the soft coral capital of the world, Fiji has way more to offer than its nickname implies. Although an amazing abundance of soft corals are found around Fiji, the islands also have some impressive hard c...

Analyzing manta conservation in the context of marine conservation as a whole. (Part 1 of the series)