Report
Thank you for helping us maintain a useful and accurate database of Dive Sites. Can you please tell us what's wrong:
Send
Cancel
Adjust location of Dive Site
Expand
DIVE SHOPS
LIVEABOARDS
DIVE SITES
Dive Site Last Edited by: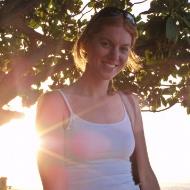 PADI Instructor Development Course (IDC) Staff Instructor
Advice for diving Fujikawa Maru in Micronesia
The Fujikawa Maru is one of the world's most famous wrecks. Located in Chuuk Lagoon (formerly known and Truk Lagoon) in the Federated States of Micronesia, the ship was sunk in 1944 during the World War II battle known as Operation Hailstone. The 435ft long converted passenger cargo ship now sits at 110ft in the sand and the shallow depths of this wreck make it an easy dive for all skill levels. The top deck and much of the superstructure can be explored above 70ft. Even snorkelers can enjoy the magnificent wreck where the rear mast comes very close to the surface.
Local dive shops and liveaboards visit this wreck often and it is a short boat ride from the main island of Weno. The wreck is covered in stunning pink, orange, and white soft corals and sponges and crowded with fish life. Large schools of tuna and other fish patrol the ship. Highlights of the wreck include a still intact 6 inch bow gun and plenty of WWII memorabilia. Dive guides know where the goods are found including china with Japanese branding and a medicine kit among others. On the deck a plaque has been placed dedicating the preservation and respect of the Fujikawa and the other wrecks in the lagoon.
Experienced divers wanting to penetrate the wreck will find three Zero fighter planes and a forth plane that may be an A6M "Claude" fighter plane still in cargo hold #2. Spare wings and fuel drums can also be seen in this hold.
Unfortunately, after more than 70 years underwater, much of the superstructure of this wreck is starting to collapse. The engine room used to be a highlight of this wreck particularly to see "R2D2" an iconic air compressor, but the collapse has made it more difficult and possibly dangerous to penetrate the engine room due to its instability.
Dive conditions in the lagoon where the Fujikawa has sunk are usually calm with little current. Visibility in the lagoon can vary but it generally good. Diving occurs year round and water temperatures are 82-84F (27-30C). Be sure to dive with a knowledgeable guide and know your training and comfort limits if penetrating this or any wreck.
Site Advice
Save
Save & Close
Close W/out Saving
Saving
We do not allow profanity to be used. Neither do we think it to be necessary in giving others advice on this dive site
Urls are not allowed
Dive Site Map
The list reflects the locations visible in the map. Please zoom out
This dive site has not yet been reviewed.
Be the first?