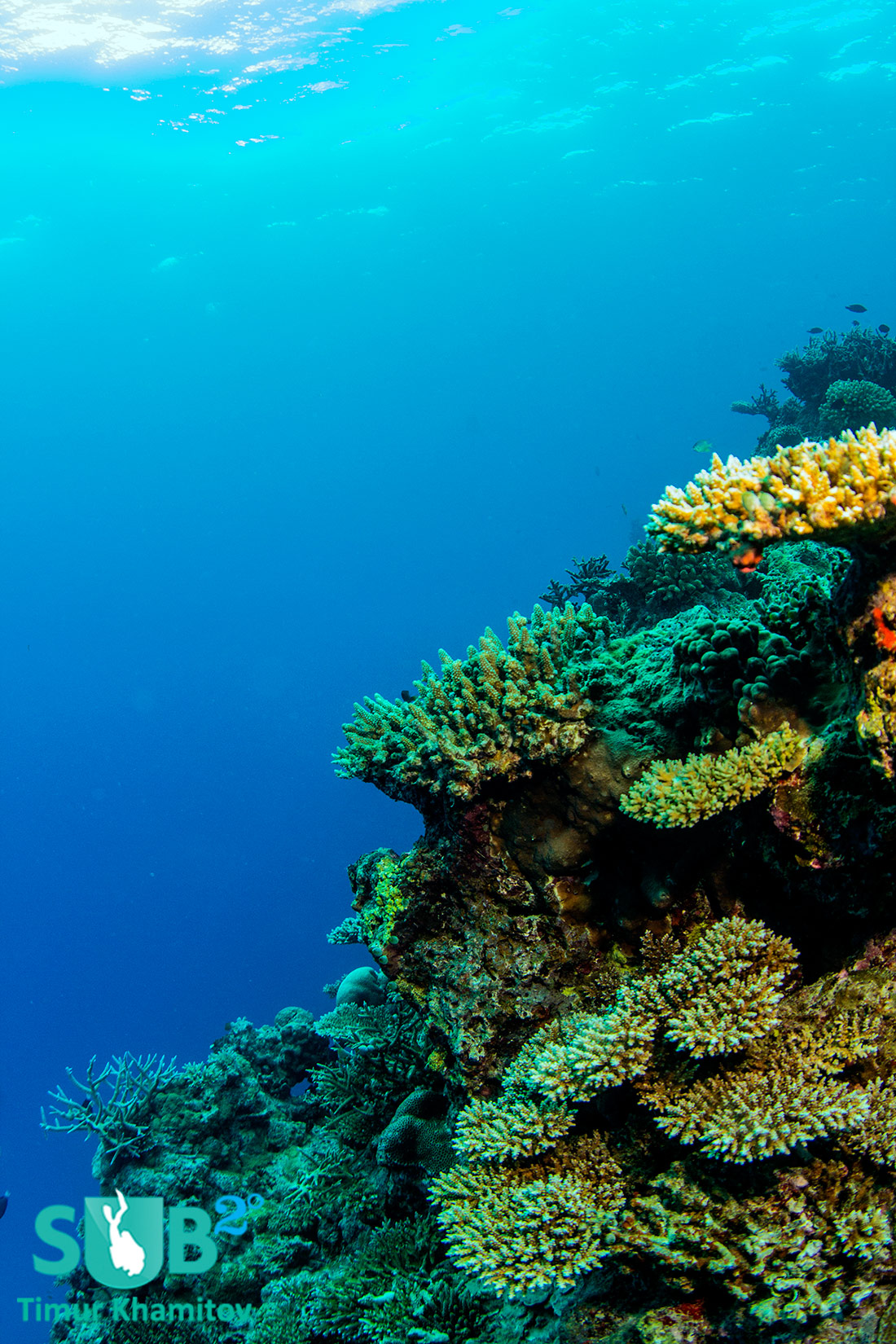 Published Apr. 29,
2013
0
State of the Reef: An Introduction
Rainforests of the Sea
Coral reefs are the rainforests of the sea. Clear, shallow tropical waters are home to the greatest diversity and color found in the Earth's oceans. While taking up less than 0.1% of the world's ocean surface, coral reefs are home to about 25% of all marine species.
Coral thrive in warm, nutrient poor waters. "Nutrient poor water" is the key to understanding the ecological pressure and destruction that reefs are experiencing on a global scale. Nutrients from fertilizers and waste wash in from agricultural fields, flooding in nutrients that algae thrive on. Untreated waste from cities and tourism find their way in, clouding up the clarity coral need to survive and feeding the algae and species that invade the pristine environment.
Overpopulation and mismanagement of waste and water are some of the main causes of coral death. In addition, overfishing of vital reef fish reduces the populations of the very creatures that eat the algae, preventing its overgrowth. Reefs that are most seriously diseased or dead are found near high traffic tourism sites such as Okinawa, Japan, where 90% of their reef in most places is dead. There are, of course, non-human causes of reef death such as hurricanes and high water temperatures, but ironically even these reasons can arguably be linked back to mankind.
Conserving the Reef
The conservation of coral reefs around the world is a fledgling mission. Even Australia's Great Barrier Reef has only been protected since the 1970's. Australia's protection gradually grew to include the majority of what we know today as The Great Barrier Reef.
Belize is home to the second largest barrier reef in the world. Belize, like Australia, has taken significant and preemptive steps to protect its pristine reefs and atolls. However, many other countries continue to support overfishing, irresponsible tourism, waste pollution, trawling, anchor damage, and nutrient runoff that is destroying the reef in their own backyards. Many communities continue the destruction out of ignorance and in the name of economic growth. Even the technically protected reefs are often exploited due to lack of enforcement, weak funding and lack of public support and education.
This is the first in the series of posts called, State of the Reef. Recent news from around the world reports that 25% of the world's reefs are dead and that within 20 years most of the reef is projected to be dead or dying.
This series will include posts about how the coral reefs of the world are fairing. Posts will offer historic and scientific perspectives about what is happening today and reflect on the past. It will cover what is causing the global problem and what we can do to prevent and remedy the problems. By focusing on positive information we can learn about where coral is thriving and why.
Check back for regular State of the Reef posts, please comment and offer your expertise about any related issues. Have a suggestion for a future State of the Reef article? I am interested in writing about it on The Sub2o.
Featured Posts
Analyzing manta conservation in the context of marine conservation as a whole. (Part 1 of the series)

Every year, between June and September, hundreds of whale sharks can be found in the deep waters northeast of Isla Mujeres, Mexico.

There are many complex problems around living more harmoniusly and importanty - sustainability. This is a brief run into analysis of pollution as a whole.