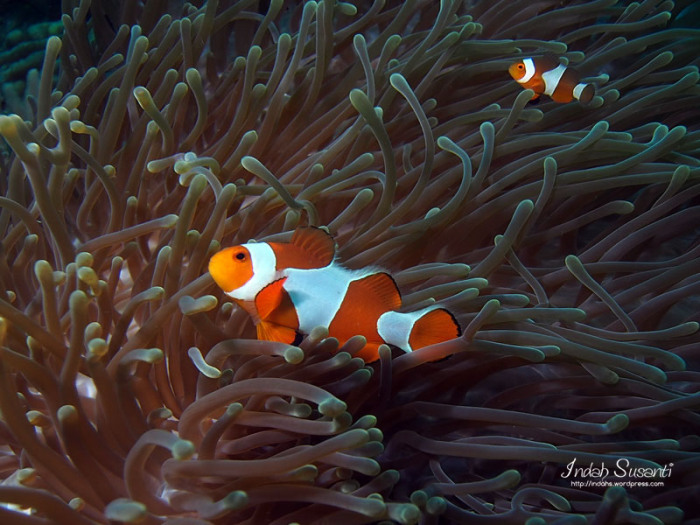 Published Nov. 24,
2014
0
Finding Nemo in Raja Ampat
The clownfish (anemonefish) always lives within the tentacles of sea anemone. The sea anemone produces a toxin that protects the clownfish from their predators. A recent study in 2013 has reported that the clownfish' wiggle dance actually helping their sea anemone host to breath and help the anemone to aerate themselves, which means the clownfish and anemone needs each other to survive living in the ocean.
Personally I enjoy watching the clownfish' wiggle dance next to their beautiful anemone host. However I do realize that they get uncomfortable easily by a bubble maker with huge mask swimming around their anemone. I had experience when my mask was aggressively attacked by a clownfish when diving closer to her. Since that experience, I ensure that I would not stay too long or bit far away from their anemone.
In Raja Ampat, I was diving in 25 different dive sites, and most of the dive sites have numerous clownfish and variety of their hosts, the sea anemone.I am not a marine biologist, thus I depend on the information from some websites to recognize the clownfish (anemonefish) species that I saw in Raja Ampat. Please correct me if I made mistake in naming their species..
Ocellaris Clownfish (the species of Nemo and Marlin)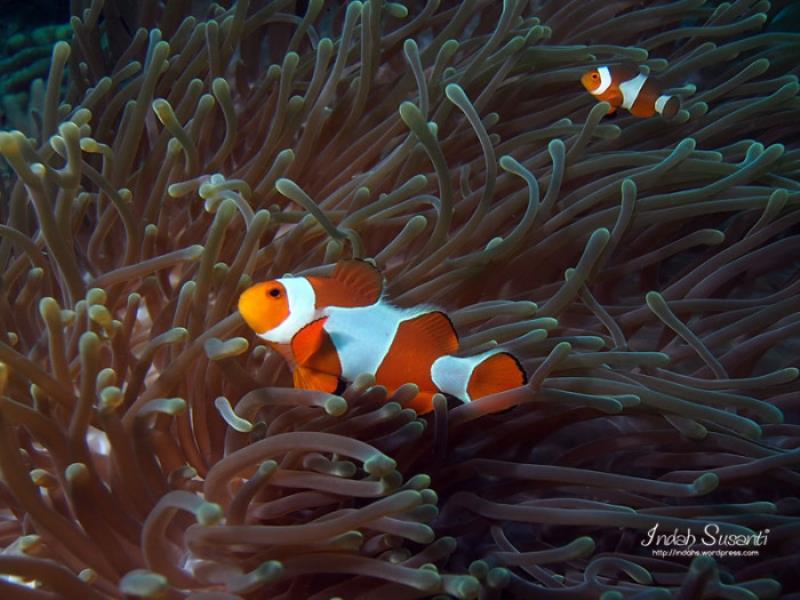 Percula Clownfish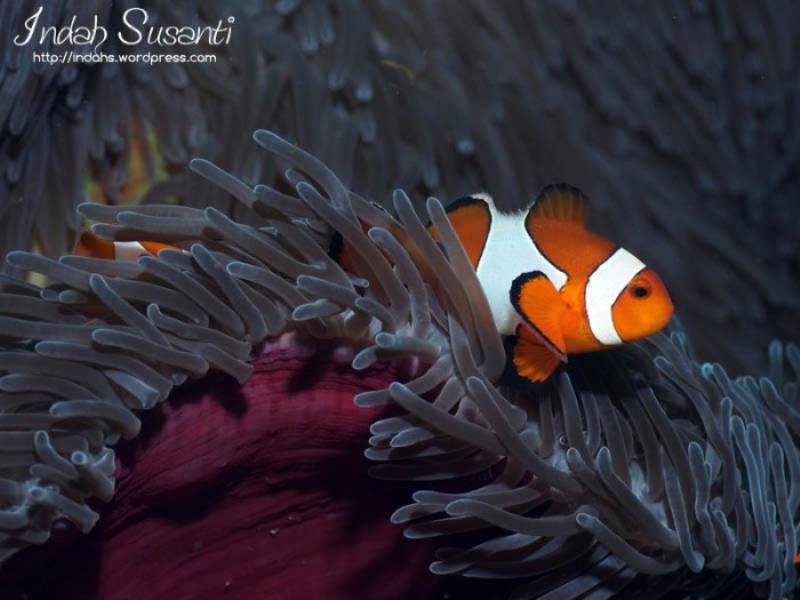 Pink Skunk Clownfish
Clarke's anemonefish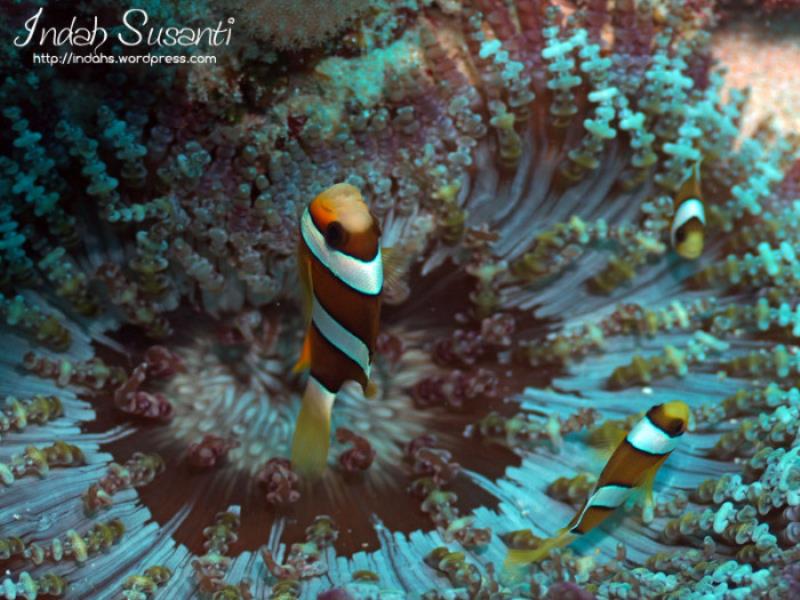 Spinecheek anemonefish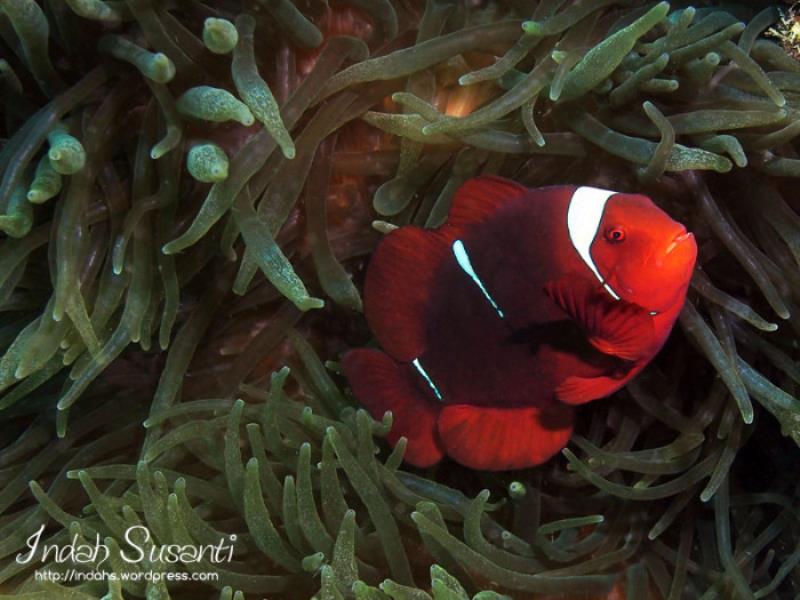 Who can resist looking at the clownfish? Their pressence in the ocean brings joy to the scuba divers. Well, for sure, they are for me!
Note from Editor: Indah is an awesome blogger, and this is her first post (hopefully not the last). Show her some love on her twitter account @indie_dive and her blog.
Featured Posts
Just off the Costa Brava, and easy to reach from L'Estartit, the Medes Islands are one of the best places to dive in Spain. Consisting of two main islands and several islets, this archipelago is a marine reserve and has spec...

Each year, between January and March, sardines congregate off Isla Mujeres, Mexico, attracting the fastest fish ever recorded. Sailfish feed on these bait balls, and divers seek out snorkeling experiences to watch these sle...

Have you ever spotted a cuttlefish? Here's some information about this interesting sea creature.