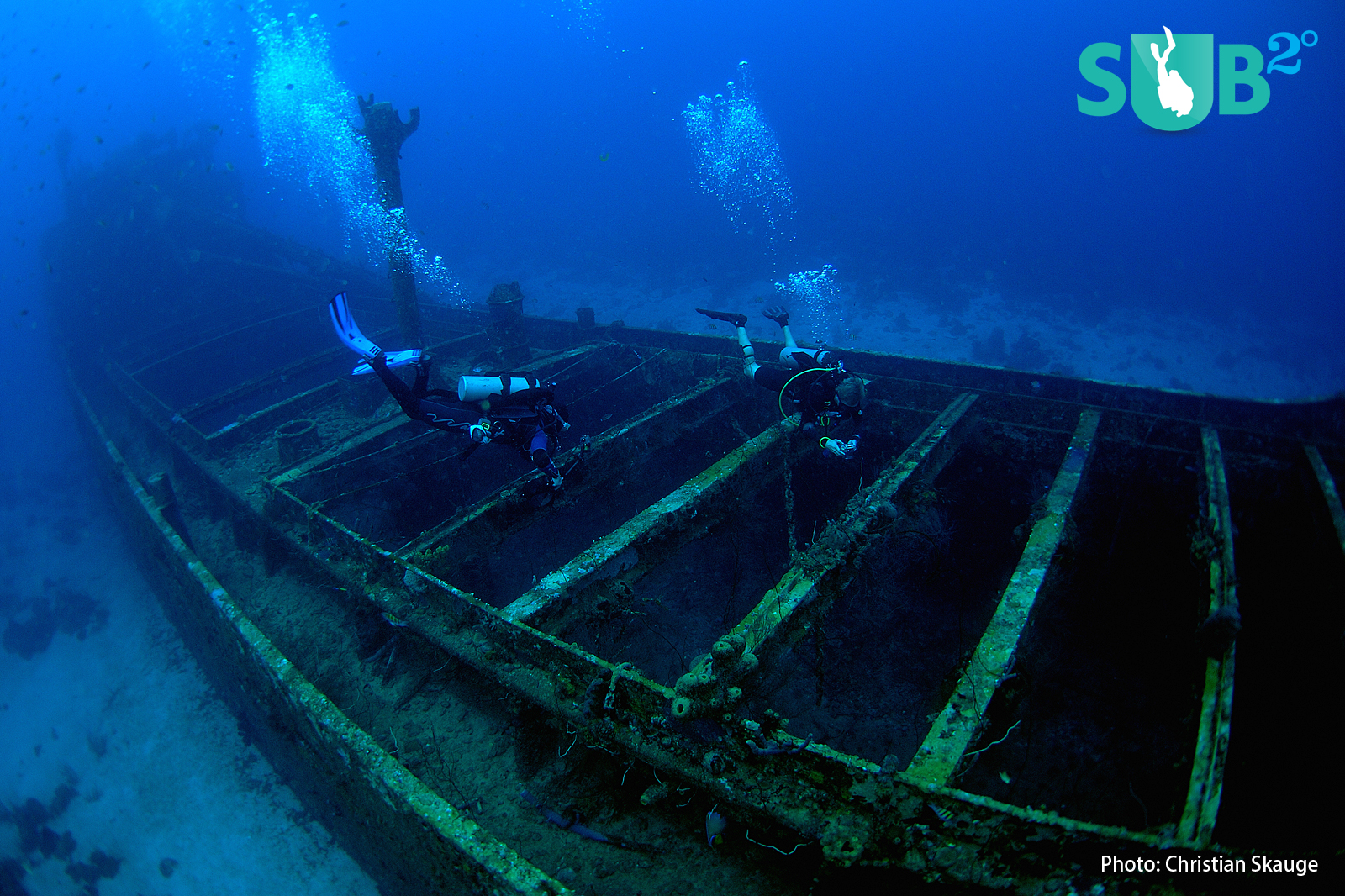 Published Nov. 17,
2014
0
Dive Sites in Curacao
Mushroom Forest is a popular Curaçao dive site that got its name thanks to its many mushroom-shaped coral formations. The coral heads make a great hiding place for marine life like moray eels, and also attract lots of schooling fish like the Creole wrasse, and blue and brown chromis. Sea turtles frequent the reef here as well, and can often been seen cruising over the coral and sponges.
Sport Diver Magazine named the Superior Producer one of the best wreck dives in the Caribbean. The ship sunk in 1977 and now lies 30 meters deep on a sandy bottom, making it a dive for experienced divers only. After more than 35 years of being submerged, the wreck is overgrown with coral and sponges and attracts a wealth of marine life, including some barracudas and moray eels.
Klein Curaçao is a small, uninhabited island with white sandy beaches, surrounded by turquoise waters and colorful coral reefs. The only way of getting there is by a two-hour boat ride, and most dive centers offer this as a separate day-trip that includes lunch on the island. Klein Curaçao is an attractive place for both snorkelers and divers, offering beautiful coral formations, a vertical drop-off, and plenty of fish life.
Playa Kalki, or Alice in Wonderland, is another popular dive in Curaçao, located at the north of the island. A shore dive with generally calm conditions, Playa Kalki offers a wall dive of about 18 to 30 meters deep with nice coral formations, and with sheet and plate coral at the deeper part of the site. Moray eels and lobster often hang out underneath the coral; while there are plenty of colorful reef fish swimming around it like Creole wrasse, chromis and parrotfish.
Great for beginner divers and snorkelers, the cute Tugboat lies at 5 meters deep. After 25 years underwater, it now offers shelter to a nice variety of marine life. Angelfish, trumpet fish and moray eels call the Tugboat home, and so do the coral and sponges that have overgrown on its surface. A few-minute swim away from the Tugboat is a steep wall that offers a good opportunity for divers to explore further. The crevices in the wall may house lobster and scorpion fish.
Featured Posts
Diving in the Cayman Islands is among the best in the world! Living here, you sometimes take the excellent conditions for granted: excellent wall diving, superb shore exploration, visibility that can reach 30 meters/100 feet...

Whale Sharks are the largest fish in the world. Around the April, May and June full moons are the opportune times to swim with these gentle giants. The whale sharks filter feed and mate around some of the best dive sites off...

Ireland's main diving will be found along the Atlantic west coast; however there are a plethora of good wreck dives accessible from Dublin and a good number of inlands lakes worthy of a visit. There is some excellent shore d...